NA ULICY SMUTNEJ W ŁODZI 12/95
AT THE SMUTNA STREET IN ŁÓD
---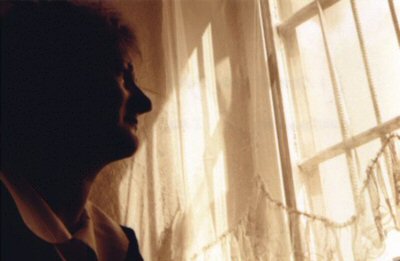 screenplay and direction: Nathilde O. Rapp
photography: Heute Van Heuteman
editing: Monika Zawadzka
sound: Bogumiła Kłopotowska

1995 / Betacam / 26 min.



The film presents Krystyna - a woman, who is ill-treated by her drunkard husband. In one of drunken brawls, the husband is stabbed with a knife and dies. Krystyna is sentenced to four years in prison and her daughter is sent to an orphans' home. In prison, Krystyna meets another man. They talk in finger language and smuggle messages to each other. They have their marriage solemnized in the prison chapel. After she leaves prison, Krystyna tries to make a new life for her daughter, her husband, and herself.