HUGO KRÓL I JEGO PODDANA 53/08
KING HUGO AND HIS DAMSEL
---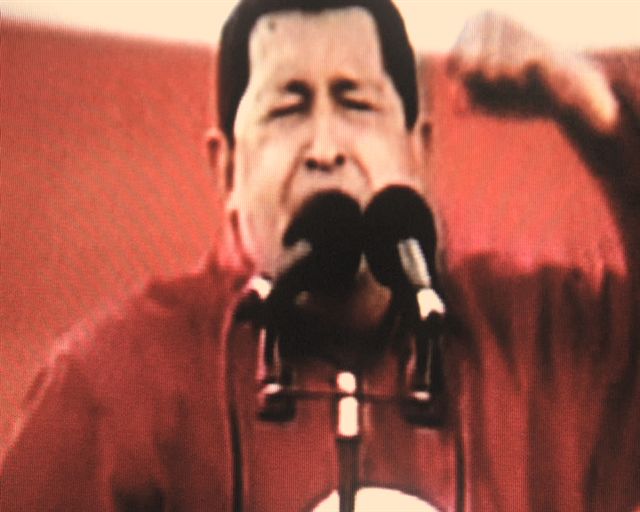 screenplay and direction: Franco de Pena
photography: Ernesto Pérez Mauri
editing: Cezary Kowalczuk

2008 / Betacam / 64 min
In August 2007, Venezuelan president Hugo Chavez convokes a referendum to change the constitution and gain absolute power.
Liliana, a mother with 5 children, lives in inhuman conditions. She is promised that she will be given a new flat if she votes for Chavez. On the other hand, the desperate students try to explain to the country that approving the referendum would sanction the beginning of a totalitarian regime. Chavez's brigades and police violently repress the student movement.
PRIZES:

Honorary Distinction at the Cracow Film Festival in Cracow (Poland) 2009
OPINIONS:

"King Hugo and his Damsel" | www.gazeta.pl
This film tells the real story about the months one family from the slums spends waiting for a flat promised by the regime. (…) De Pena underlined that he didn't want to make a pamphlet about those in power nor the opposition; he only wanted to comment on Venezuelan reality, a reality in which, according to the director, it would seem, the majority doesn't believe in socialism a la Chavez, but just wants food, a roof above their heads and security.