---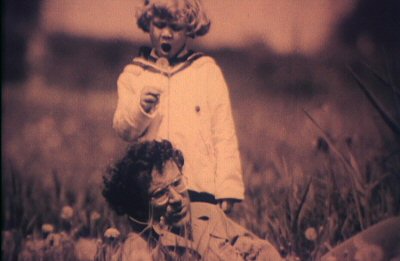 screenplay and direction: Marcin Latałło
photography: Jacek Petrycki
editing: Dorota Wardęszkiewicz
music: Janusz Strobel

1995 / 35 mm / 26 min.




A film to commemorate Stanisław Latałło, a film cameraman and the hero of "Illumination" by Zanussi, who died tragically in the mountains. The author of the film is his son, Marcin Latałło. After years, he tries to trace his father's reasons of making his life decisions: leaving his wife and his son, going into the Himalayas. As few years' old child, he unknowingly participated in those events and now he tries to understand them.
PRIZES:

A special mention at the Short Films Festival in Cracow (Poland) 1996


A special mention at the "Film Summer" Festival in Łagów (Poland) 1996
OPINIONS:

"A Trace" | Gazeta Wyborcza
A film documenting the director and cameraman, Stanisław Latałło, who, following his memorable role in Zanussi's "Illumination", became a grand cult figure. He played the role of a man who was searching for his limits, one of his means of self-discovery was mountaineering. His life wrote the film a tragic ending – Latałło died on a trip to the Himalayas. The author of "A Trace", his son, was at that point six years old… There is no room for cheap sentimentalism, nor the smallest attempt at emotional blackmail – it's authentic. A personal need motivated by the desire to reveal the truth about an extraordinary man.