ANDRZEJ DOBOSZ - PUSTELNIK ZNAD SEKWANY 15/96
ANDRZEJ DOBOSZ - A HERMIT ON THE BANKS OF THE SEINE
---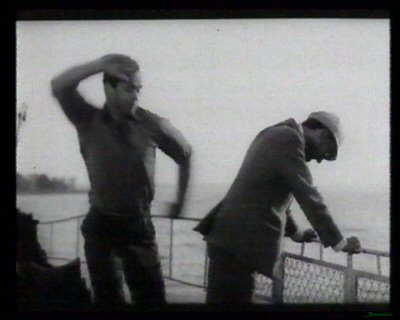 screenplay and direction: Jakub Skoczeń
photography: Jacek Łechtański
editing: Cezary Kowalczuk

1996 / Betacam / 26 min.







A portrait of an extremely original essayist, novelist, erudite, a memorable, spectacled hero of the film "Rejs" ("A Voyage"), who is now a bibliophile running a Polish bookshop in Paris, and writing for the Paris "Culture". The film presents colourful anecdotes from his life and shows him among his family, his books, and the Paris architecture.