DZIENNIK ZAPOWIEDZIANEJ SMIERCI 30/00
DIARY OF A DEATH FORETOLD
---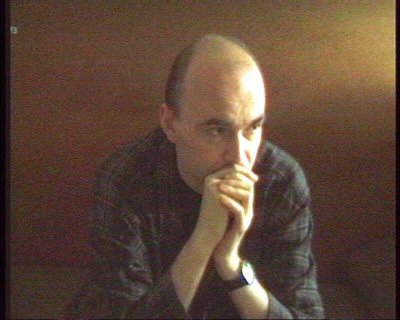 screenplay and direction: Daniel Światły
editing: Daniel Światły
photography: Bartosz Ciesielski
music: Paweł Veith

2000/ Betacam/ 24 min








Tomasz Beksiński was a cult personality for many people. His broadcasts on the III program had an amazing atmosphere of mystery, nostalgia and humour. His personality was formed under a great influence of his father Zdzisław Beksiński, famous painter. For many friends Tomasz Beksiński was a figure full of energy and ideas, but those closest to him knew that he was tormented by something... Tomasz Beksiński committed suicide on the 24th December 1999.
PRIZES:

Special prize at the Media Festival "Man in Danger" in Łódź (Poland) 2000
OPINIONS:
"
The Diary of a Death Foretold
" |
Gazeta Wyborcza
Tomasz Beksiński - music journalist, film dialogue translator (Bond and Monty Python, amongst others), a horror fanatic – was no ordinary guy. Not to everyone's taste, he is a cult figure. Following his death his devotees discuss, grieve for him on the Internet. And it is this that Daniel Światły attempts to recount in his film, "The Diary of a Death Foretold".