TRZEBA ŻYĆ 35/00
IT IS NECESSARY TO LIVE
---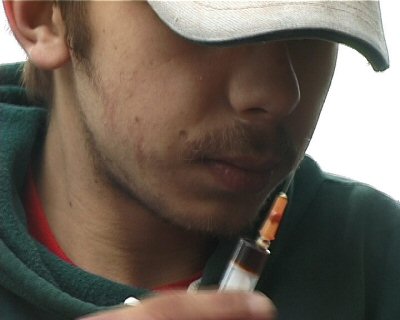 screenplay and direction: Mirosław Dembiński
photography: Robert Mleczko
music: Janusz YANINA Iwański
editing: Mirosław Dembiński
2000 / Betacam / 7 x 23 min
This documentary is a seven-part series showing the inhabitants of "Markot" – Centre for the Homeless situated in the outskirts of Warsaw where there live a few hundred people. Among them live alcoholics, drug addicts, ex-prisoners, single-mothers with children and people rejected by society. Their common problem is overcoming homelessness, getting rid of addiction and returning to society and a normal life. Every character talks about the story of his life. At the same time we get to know of their attempts to get out of their dramatic living situation and efforts to return to normality.
OPINIONS:
"
It's Necessary to Live

"

|

Gazeta Wyborcza

Over half a year the documentary producer filmed the everyday life of Markot – Rehabilitation Centre for the Homeless. He explores the complicated life stories of people cared about by Marek Kotański – a pool of several hundred people who lost themselves in their lives or whom fate rendered homeless. (...) Tales about living castaways and them crafting the opportunity to return to a normal life are crippling, but also give hope.