NARODZONA PO RAZ DRUGI 54/08
BORN AGAIN
---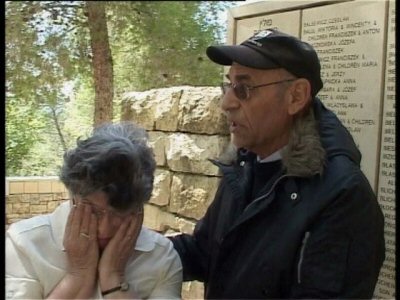 directory: Michał Nekanda-Trepka
script: Elżbieta Nekanda-Trepka
photography: Jerzy Rudziński, Ryszard Jaworski
editing: Maciej Lewiński

2008 / Betacam / 43 min
Maria Kowalska was born into a Jewish family in 1939 as Masza Fajsztejn. When the family was relocated to the Vilnius ghetto, Masza's mother decided to give her to a Polish childminder.
This childminder, risking her life, looked after the girl. After the war, they were convinced that all of Masza's family had been killed and the childminder decided to bring up the girl as her daughter.
After more than 60 years, unexpectedly it turned out that about 30 people from her family live in Israel. Maria – Masza says that she feels 'born again'.