WIADOMOŚĆ OD JIMIEGO 2/93
NEWS FROM JIMI
---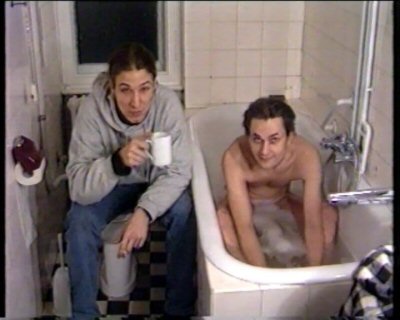 screenplay and direction: Artur Urbański, Xawery Żuławski
photography: Mariusz Prokop
editing: Artur Urbański, Xawery Żuławski

1993 / Betacam / 26 min





Two Film School students have come to a Film Festival in Berlin. Great film stars, famous film directors, the whole sham brilliance of film making are seen with the eyes of rebellious and unsubmissive young men. Their camera rushes through the streets of Berlin and cinema showrooms. They meet a wide variety of types; from the jury men to telephone operators, and they show the inner story of their profession. An original "coverage" of the festival is created.