POKONAĆ GÓRĘ 7/94
TO CONQUER THE MOUNTAIN
---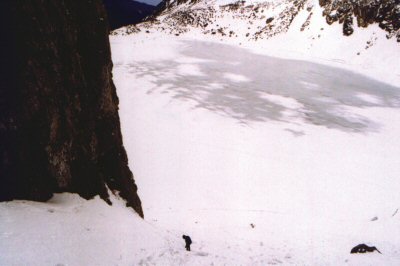 screenplay and direction: Greg Zgliński
photography: Wojciech Szepel
editing: Cezary Kowalczuk
music: Greg Zgliński, Daniel Stosse

1994 / Betacam / 26 min.




It is a film about Tadeusz Łukajtys, one of the best Polish mountaineers in the 60s and the 70s who lost all his fingers and toes during his expedition in the Himalayas. The film shows Tadeusz's long and hard way of physical and mental rehabilitation. When, at last, he managed to find his place in life, he met with another accident (trepanation of the skull) when he was mountain-climbing with his son in the Tatra Mountains. Again, like a Sisyphus, he made another attempt of returning back to normal life.
PRIZES:

A prize at the Festival of Mountain Films in Calcutta (India) 1995