---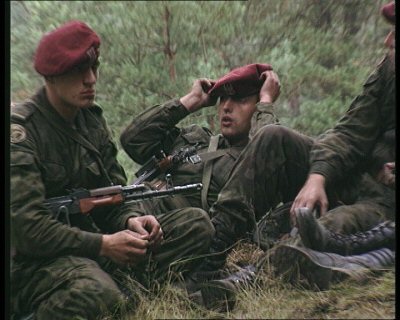 screenplay and direction: Jakub Skoczeń
photography: Andrzej Szulkowski, Wojciech Smarzowski
editing: Cezary Kowalczuk
music: Maciej Górski

1994 / Betacam / 9 x 15 min.







A cycle of nine fifteen minutes' long films about the military service. Each film presents, often in an amusing and humorous form, problems encountered by young people serving in the army. What should a fresh cadet do ?; how to fool around; how to avoid "the badges"; what does President Wałęsa do on the firing ground, etc. The topics are shown both from the young soldiers' and the professional servicemen's points of view.