TATA Z AMERYKI 21/97
DAD FROM AMERICA
---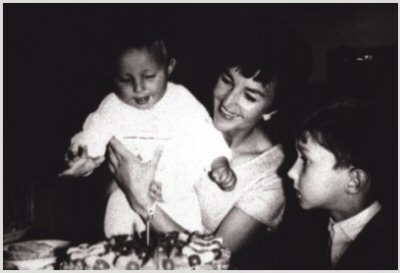 screenplay and direction: Piotr Kielar
editing: Jarosław Ostanówko
sound: Bogumiła Kłopotowska
music: Dariusz Gzyra
1997 / 35 mm / 27 min.
An autobiographic film of a young director. He tells about his relationship with his father, using amateur films from family archive. He didn't see father since he was two years old, but they were writing letters to each other. In the end of the film the son meets his father after 25 years separation.
PRIZES:

A special prize of jury at the Short Film Festival in Cracow (Poland) 1997


A prize at the Media Festival "Man in Danger" in Łódź (Poland) 1997


A prize at the Festival DokumentArt in Neubrandenburg (Germany) 1998
OPINIONS:

"Dad from America" | Gazeta Wyborcza
This film is deeply self-ridiculing and, because of this, very bitter. In fact it does not speak about an egotistic father from America, but about the failed expectations of the son from Poland. About his loneliness and longings; feelings that, with the course of time, fade like old photographs printed on poor paper. The making of this film must have been a form of auto-therapy for the director, a way of dealing with his own childhood.